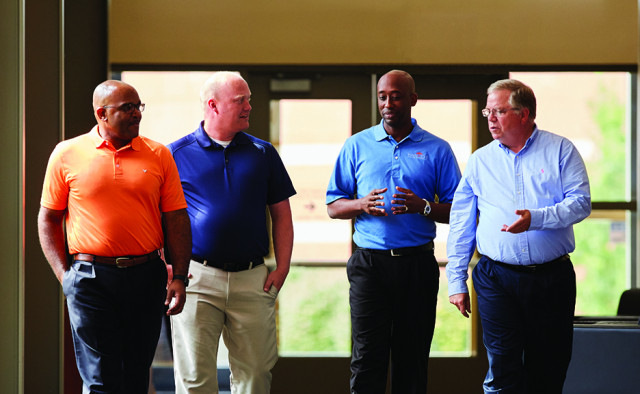 Our Commitment Beyond Numbers
Commitment Beyond Numbers is Pinnacle's promise to our clients — but what do we mean by commitment?
Our Pillars
Pinnacle's Commitment Beyond Numbers is built on four unique pillars that inform everything we do:
Empathetic Customer Service. At Pinnacle, we believe in relationships, not just transactions. 
Superior Communication. Everything we do is geared towards making sure we deliver information and insights that are accessible, understandable and transparent. 
Expertise. We draw from our deep bench of creative and innovative experts to help develop unique solutions to your challenges.
Better Business Decisions. Identifying and managing risk rarely requires one single answer. At Pinnacle, we partner with you to explore whatever path it takes to find the answers you need.